Look! It's Andrew Garfield in Doctor Who! He plays a down-on-his-luck street rat in New York during the Great Depression. And he has a southern accent….. Alright then! 
And Mark Gatiss, aka Mycroft Holmes! He plays a scientist who becomes young again and then becomes a giant life-sucking scorpion creature in The Lazarus Experiment. 
Is that…? Why I think it is! It's Simon Pegg, of Shaun of the Dead fame, as The Editor on Satellite 9.
Dear lord! Viserys Targaryen (Harry Lloyd), lookin' creepy as fuck, gets possessed by Son of Mine in "Human Nature."
What is Barty Crouch doing trying to get Cybermen to take over the world? Your son is the NEXT incarnation of the doctor, Barty!
Gatsby? What Gatsby? Oh wait, it's just Cary Mulligan being adorable and everything as Sally Sparrow in "Blink."
Timothy Dalton is James Bond and also the founder of Time Lord civilization.
This isn't your division Lestrade!
Merlin was a moody teenager onboard the ship in "Midnight."
Is that you, Giles? Where's Buffy when you need her?
Supermodels want in on the fun too.  Lilly Cole is a ghost or something.
Is a slab of concrete a better resting place than a girl's toilet for Moaning Myrtle? Probably not. 
Now I know what you're thinking. Who is this guy? What's he from? He doesn't look familiar. And he shouldn't because whoever he is doesn't matter (EDIT: ok, ok, he's Richard E Grant and he's kind of a big deal). But the voice of the Great Intelligence is none other than Sir Ian McKellan.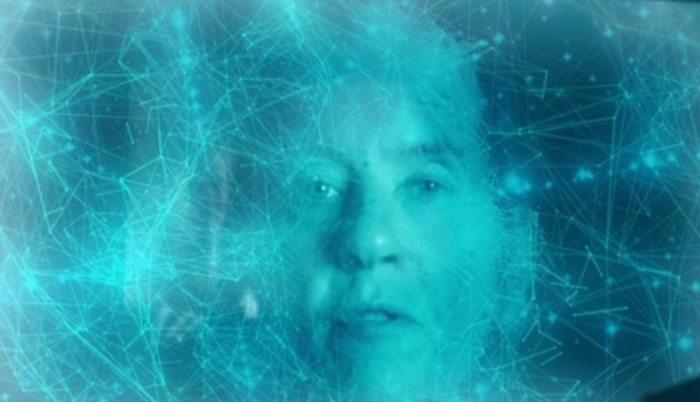 In conclusion, an appearance in Doctor Who is the only way to qualify receive a British passport.